Hot on the heels of August's Orange and Raspberry Pi Heatsink bonanza we have what I'm calling Strong Signal September.
Though it may turn out to be Suspect Signal September in the end as we've had 4 different antennas turn up from AliExpress and I do have to question the quality given the prices paid but maybe we've found some real gems, right? Right?
On top of these, we have a Power over Ethernet (PoE) Hat for the Raspberry Pi 4 and a Gbit PoE splitter to test. Both of these offer options to try and minimise the number of cables you have in your home lab but will they perform?
All prices mentioned below are in $USD (converted from Swedish Krona – SEK) and include the 25% sales tax. Your local pricing may vary depending on your local sales tax.
The Antennas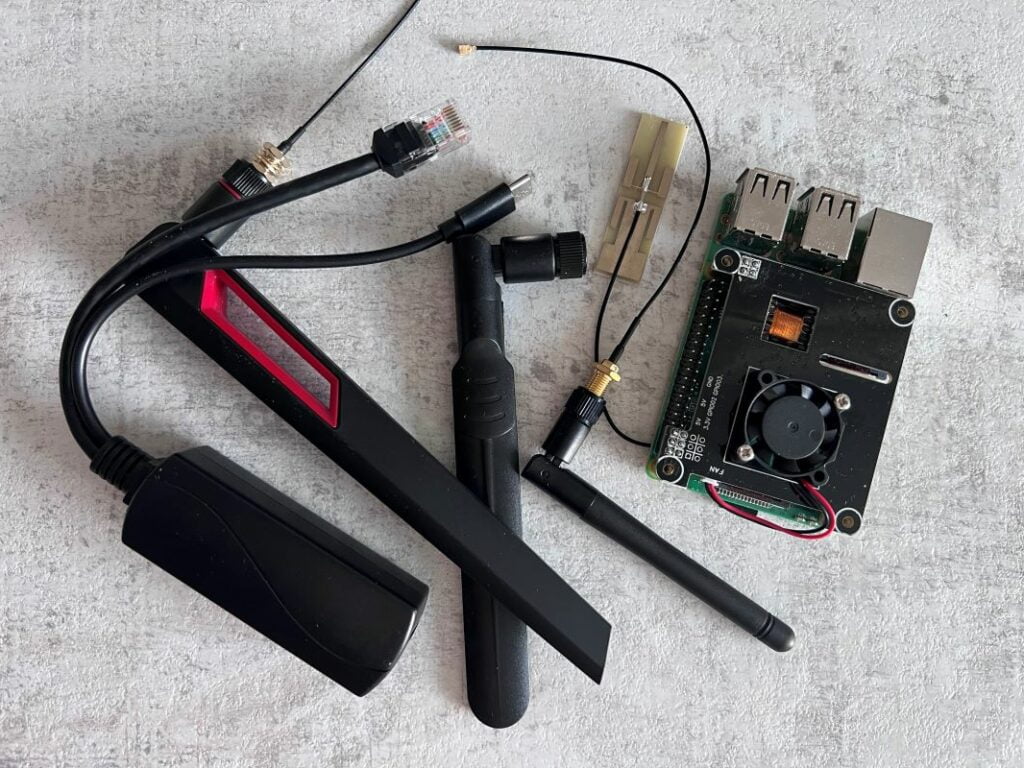 A range of WiFi antennas were purchased to see which fared best, though being a cheapskate, I wanted to see how the cheapest ones I could find (that didn't look like straight-up scams) would perform. There isn't really much more I can share in terms of technical information sadly. There are no brands on these antennas, they came in plain plastic bags with nothing else. It's the wild west out here in the bargain basement.
Amongst the other combined delivery parcels (I still like this service from AliExpress!) we had 2 8dBi Dual-Band antennas, one in a PCB style and the other in the long, flatter black antenna you see above. The larger red and black antenna that screams gaming router is a 12dBi Dual-Band item and the itty bitty baby antenna on the right-hand side is a 3dBi 2.4GHz only antenna.
You can see my review of these antennas and data here as I cover them on both the BananaPi M2 Zero and MangoPi MQ Pro!
Power over Ethernet (PoE)
Gigabit USB-C 5V/3A PoE Splitter
It's not the most interesting of devices but if you want a slightly cheaper option when compared with the PoE hat below, or you have another board that doesn't support PoE natively or through a hat, a PoE Splitter is a solid option. This Gigabit PoE Splitter is PoE 802.3af compliant, not PoE+ (802.3at), though at 5V and 2.4A it would only provide around 12 watts of power; this should be more than enough for most people/boards. It does mean your footprint isn't quite as neat and you still need multiple cables but it frees up a power socket!
Raspberry Pi PoE Hat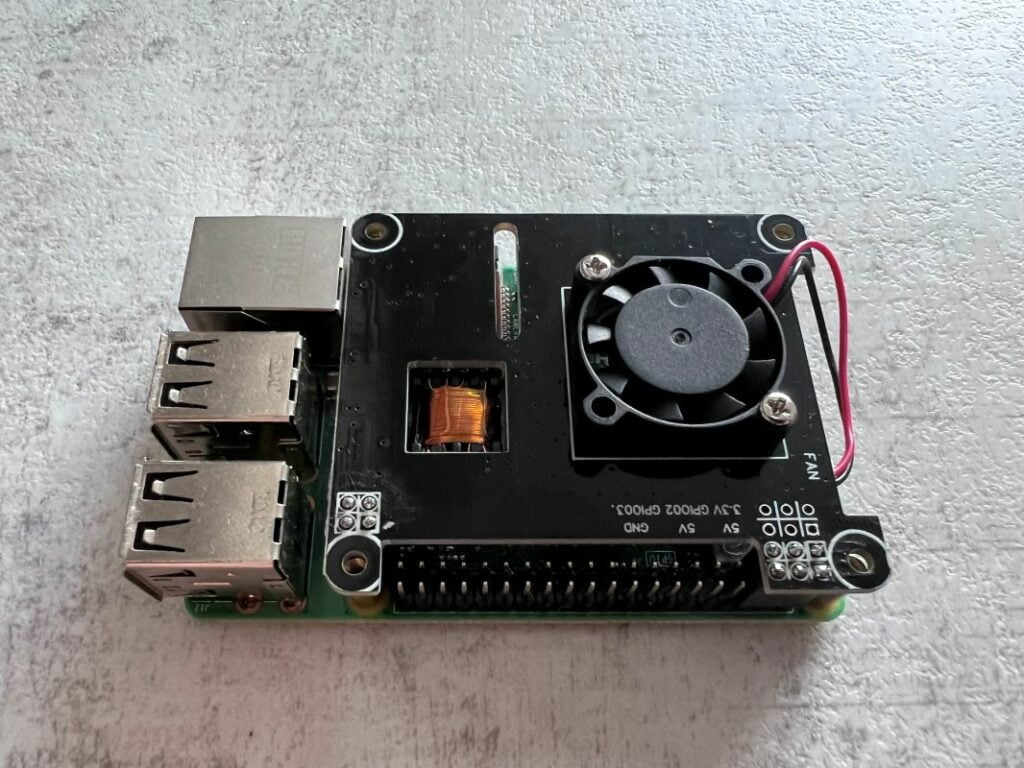 At $17.45USD (on AliExpress), it's not a great deal cheaper than alternatives such as the official PoE Hat but this Raspberry Pi PoE Hat intrigued me as it didn't block all of the GPIO pins as others do. It's not PoE+, only standard PoE (802.3af) so you'll only get the same theoretical 15 watts-ish out of it but that will be plenty in most standard use cases. It also comes with a 25mm fan and I've tested its cooling capabilities in my Raspberry Pi PoE Hat review too.
Raspberry Pi Zero to Pi 3 Adapter Board
Finally, we have the Raspberry Pi Zero to Raspberry Pi 3 Adapter Board that will let you plug in a Raspberry Pi Zero, Zero 2 W or Banana Pi M2 Zero and then offer you (almost) the same I/O as Raspberry Pi 3. On the model I purchased with ethernet, you'll get a full-size HDMI port, a 100Mbit ethernet port (RTL8152B) and what looks like 4 USB (1.1/2.0) ports. The reality, however, is that the top right USB port is non-functional when you take the RJ45 option and this may or may not bother you depending on what you'd plan to use it for. If you want to see how it performs/looks, my full Raspberry Pi Zero to Pi 3 Adapter Review is available now!
How did the AliExpress experience go?
Other than PostNord royally screwing up the delivery by sending it to the wrong post office, collecting it again, and then taking 5 days to get it to the correct one, the whole process was as smooth as any other I've had on AliExpress. All items were shipped through their own Standard/Saver shipping options which means the EU's IOSS information gets passed on automatically (no hold-ups in customs or additional fees on delivery!) and they were combined into a single package.
All of the sellers shipped out within 48 hours and all in all, if PostNord delivered it to the correct place initially it would have been 25 calendar days from the first shipping announcement to being at my door. IOSS is definitely making things a lot smoother on that front.
Keep an eye out for the reviews/benchmarks that will follow regarding these items as they'll trickle out over the coming weeks and I'm excited to see what you think of them. As always, I'm going to beg you to follow me on Twitter and wish you a lovely weekend!