A monthly AliExpress Tech Haul is something I've been wanting to do for a while and with summer being over, what's the next thing to look forward to? Halloween? Christmas? Nope! It's the postal worker dropping a questionably packaged, Mandarin-clad bubble envelope through my post box.
To quickly summarise what I expect from this series going forward, I plan on sharing a quick run-down of the purchased products, my experience with the seller (and shipping), and initial thoughts and reviews. Each month I'll also take suggestions on items to order and test so if there's something you don't want to take a risk on, let me know and I'll see if I'm bold enough.
For the inaugural haul (inauguhaul?) I've decided to play it somewhat safe and stay within my comfort zone. Yes, that means I have some Single Board Computer accessories in my mitts, and this time they're in the form of heatsinks and a USB-C to SATA adapter cable.
Orange Pi Zero Heatsink
The Orange Pi Zero has always been a toasty little board and full coverage heatsinks like this started popping up in my suggested items feeds a few weeks ago.
The Orange Pi Zero heatsink consists of 2 metal plates, 2 thermal pads for the CPU and RAM, and the necessary washers/screws to piece it all together. Assembly was straightforward and WiFi performance isn't impacted due to there being space for the antenna cable to be routed outside of the heatsink. You can even attach the Orange Pi expansion board due as the GPIO headers are fully exposed.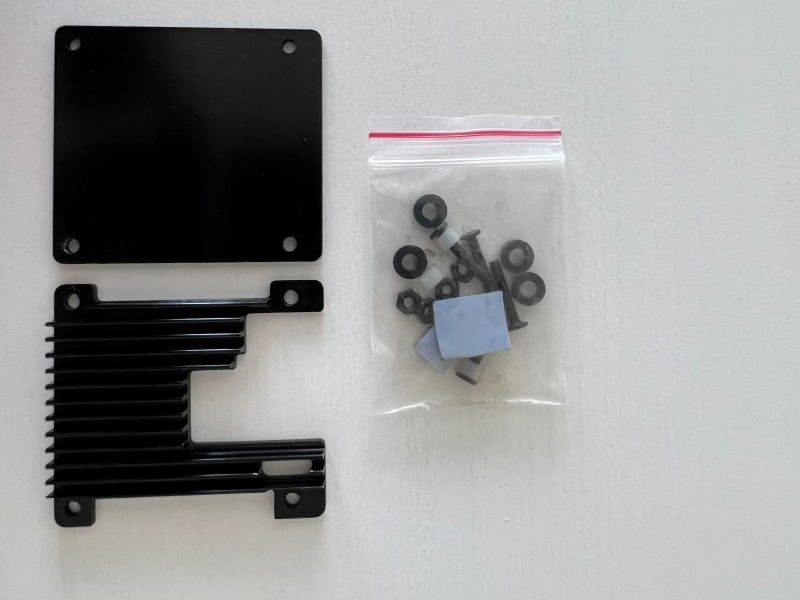 Orange Pi Zero 2 Heatsink
The story is much the same as its older sibling when we move on to the Orange Pi Zero 2 heatsink as you get the same 2 metal plates and assembly pieces. There's an extra thermal pad included here though as the OrangePi Zero 2 comes with 2 RAM chips. WiFi antenna routing and GPIO access are available yet again and during Pi Zero 2 heatsink testing, there is no speed drop-off due to the metal casing.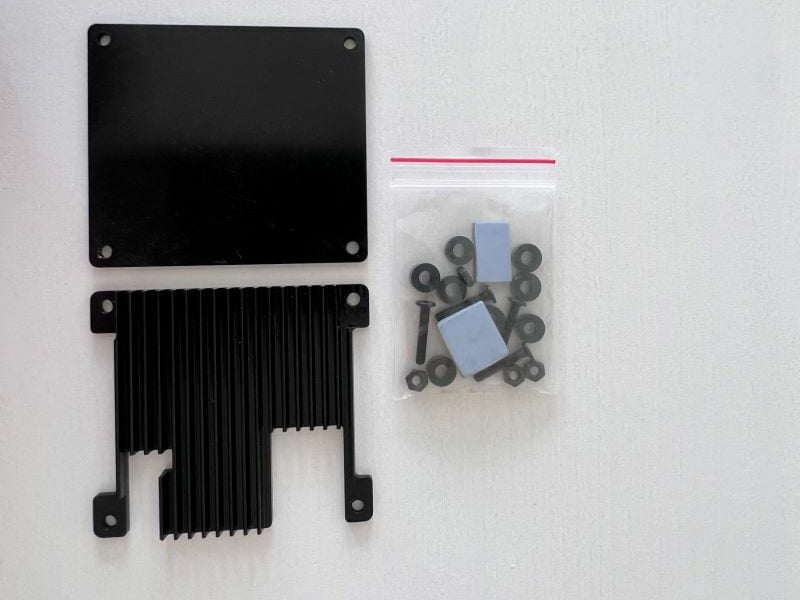 Raspberry Pi Zero 1/2 W Heatsink
Jumping from sweet citrus to tart berries, our final heatsink of the haul is for the Raspberry Pi Zero 2 W Heatsink. The bonus here though is that it will also fit the Pi Zero W, along with the Banana Pi M2 ZERO, and rest assured we'll be testing each of them in the full review piece!
With this particular heatsink, you get a full-length thermal pad for the rear of the board along with a smaller one for the combined CPU/RAM chip on the top. You'll also receive some GPIO headers that can be soldered on, along with a screwdriver if you purchase the option with it. Given there's no external antenna on either of the Raspberry Pi Zero boards, it will be interesting to see how WiFi performance fares. The Banana Pi M2 ZERO already had very poor WiFi performance without the added antenna so I expect the metal casing to all but kill any last remnants of signal you'd see in that configuration. You can see my review for this Raspberry Pi Zero Heatsink now!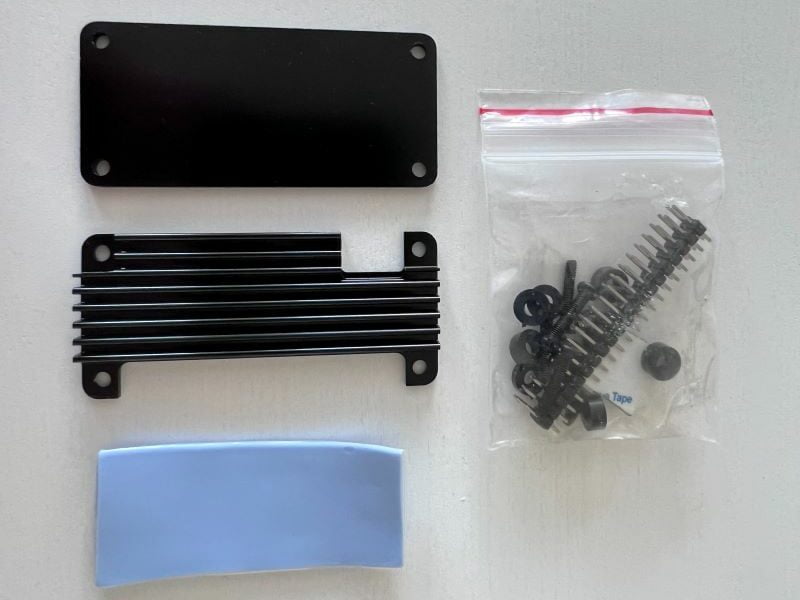 USB-C to SATA Adapter Cable
This isn't the most glamorous item I'm afraid, it's a bog standard USB-C to SATA cable though I was curious to see how it compared to my existing USB-A adapters. With more and more boards utilising USB-C connections, I've been resorting to using a USB-A to C adapter on top of the USB to SATA adapter and it feels like too many parts. There's naturally the question of whether using 2 different cables in comparison pieces is fair but I'll figure that out through additional testing.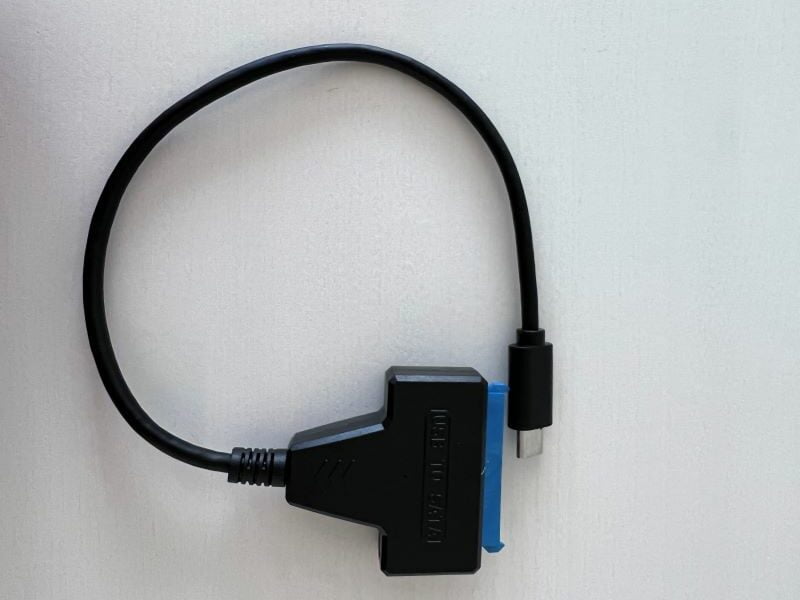 How smooth was the order process?
The 3 heatsinks were all sourced from the same seller (DIYZone store) and they've been in business on AliExpress since 2014 with an average review of 4.9 out of 5, or 98.4% positive feedback. They are also listed as a Top Brand if that holds any weight for you as a potential buyer!
I only wish there was perhaps slightly better packaging as the boxes were crushed and the heatsinks and associated screws/pads were mixed up but it's fairly obvious what goes with what in the end.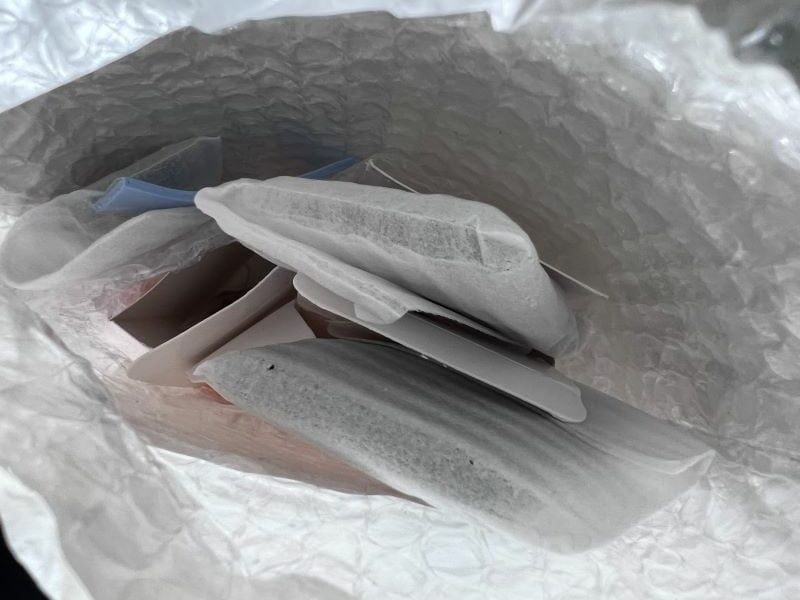 The USB-C to SATA cable came from GRWIBEOU Speciality Store and they (along with DIYZone store) are enrolled in the combined shipping program, so all 4 items arrived in the same package as they were combined into one parcel at a warehouse along the way. I know others have had issues with this service but so far (touch wood), I'm yet to encounter problems.
How about September?
The September order is in and will allow us to perform some interesting tests that may benefit some Single Board Computers more than others and that's the only detail I'll give out. You'll have to come back next month to find out more!
Make sure to stay tuned to see the results of the thermal testing on each of these heatsinks as I think it will be interesting to see if these (seemingly) new mass-produced Orange Pi heatsinks will be worth the money. These will be up in around a week!
Disclaimer: This page contains Amazon and AliExpress affiliate links and I may receive a small commission if you click on the link and purchase the item(s). I have linked to the sellers that I bought from and had no issues, though I cannot be held responsible for changes in service from these sellers. Always perform your own research into reviews as their service may change in the future.