After a few years of hearing nothing, and then "There will be no Raspberry Pi 5 in 2023" we have a Raspberry Pi 5. Surprise! This means that it's time for me to test and let you know what the best Raspberry Pi 5 microSD cards are from my exhaustive collection. Will the usual suspects be at the top? Will the Pi 5 surprise us with its microSD card speeds?
If you don't yet have the Pi 5, I have articles covering the best Raspberry Pi 4 microSD cards, as well as general single-board computer microSD benchmarks! And if you're looking to see how the Raspberry Pi 5 performs as a whole, check out my comprehensive Raspberry Pi 5 Review & Comparison.
Raspberry Pi 5 microSD Card Benchmarks
I'm going to be using fio to run the usual sequential read, sequential write, random read, and random write tests with a 4KB block size to be able to compare with those I've done in other tests. These are all performed on an ext4 filesystem with a partition spanning the entirety of the disk.
Each test is then run 5 times, with the average of those 5 runs being the data you see below. It's worth remembering that the sequential read and write speeds are not the most important thing when it comes to everyday usage. The random reads/writes are going to be a better number to look at, though the sequential speeds don't hurt, obviously!
Fastest microSD Cards for Raspberry Pi 5
And the winner of Bret's Best Raspberry Pi 5 microSD Card is..
1st Place: Amazon Basics (64GB)
Our old friend, the Amazon Basics microSD card, sits at the top of yet another "Best Of" test, only falling behind on the sequential read speeds, where the Transcend (32GB) card hit an impressive 78.46MB/s. The 128GB model was very close, though I feel it's a little unfair to put them both up here so based on value, I've selected the 64GB option as my number 1.
2nd Place: Intenso (64GB)
Taking an overall 2nd place thanks to great random read/write speeds, we have the Intenso (64GB) microSD card. It's not the most well-known brand, but it's holding its own here!
3rd Place: Transcend (32GB)
It was super close between the Transcend (32GB) and Samsung PRO Plus (128GB) for 3rd place but thanks to the Transcend's slightly higher random write results, I'll go with that. It was extremely close though and if you trust Samsung as a brand over Transcend, it may still be your choice.
Best Raspberry Pi 5 microSD Card
Having mentioned the brand trust aspect in the last section, I feel it's fair to point out that whilst I do my best to test as clearly as possible, these numbers don't always tell the same story. Typically, the well-known brands are going to fare better in the long run, so picking a brand you trust, or have had a good track record with in the past may be more important to you than a number being slightly bigger in a table, and that's perfectly fine!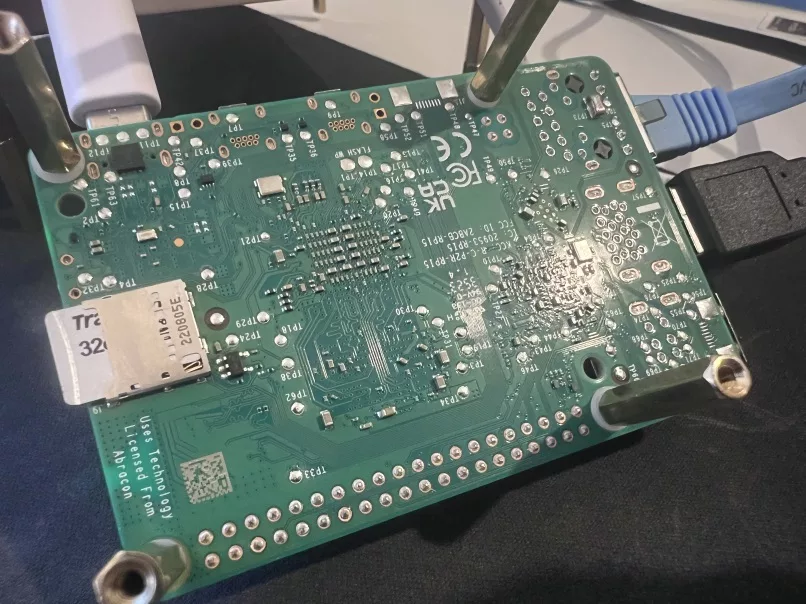 The best Raspberry Pi 5 microSD card is always going to be subjective, so hopefully, the wide range of numbers across some of the most popular brands and models will help you to choose the best microSD Card for the Raspberry Pi 5 that's just dropped on your doorstep.
For me, I fully endorse the Amazon Basics microSD card range and whilst at first, I was sceptical, they've continued to top the tables in my tests. I even tried to catch them out by ordering from 3 different storefronts over the course of 18 months and they're all high-quality cards that reach the same numbers.
Do you have a favoured brand when it comes to microSD cards for your single-board computers? Let me know in the comments! I'd love to know if there's a brand/model I'm missing out on and who knows, I may add it to my testing suite, I have 7 spaces in my microSD card holder..