Who is Bret?
I'm a 29-year-old Brit that's settled in Stockholm so naturally, with all that spare time I spend indoors trying to keep warm, I've occupied myself by playing around with random pieces of software that make things a bit quicker and easier in my day to day life, giving me then more spare time.. With that extra time, I then play around with random Single Board Computers and play as many games as life allows these days.
This is by no means meant to be a professional tech guide site. It's more a place for me to document issues I've come across myself when I was unable to find any other results on the internet and provide some benchmarks/comparisons that I think may help people.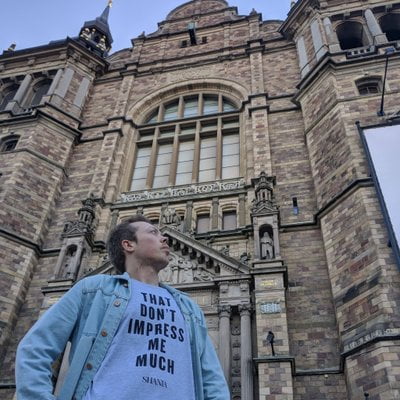 Projects
There's nothing too fancy here, it's just a list of every benchmark that I do on various Single Board Computers. They may prove useful to someone one day!
FMESPORTS was a leading esports organisation in the UK Counter-Strike, League of Legends, Starcraft and Shootmania scenes, competing at multiple ESWC (Esports World Cup) events across different titles. A lot of time went into this but unfortunately in around 2017 things wound down and it's been idle since.
Contact Me
If you have some feedback, want to ask something or want to shout at me, feel free to use the form below, or send me a message on Twitter. I'll get back to you as soon as possible (if you're nice) and I'm always open to ideas on projects to support with download mirrors, new SBCs to test etc so get in touch about anything!
Amazon Wishlist
This wishlist is more about me keeping track of what I'd like to buy in the future for testing for my own purposes but if for whatever reason you feel like my content has helped you and you'd like to contribute to future testing, that would be greatly appreciated. Nothing is expected and I won't ask for items, though I will thank anyone with a shoutout on the relevant post or in a Tweet if you leave your details and permission in the gift note!