I think I may have found one of my new favourite Single Board Computer manufacturers and they come in names that snack lovers will love. Goodbye healthy fruits like bananas, hello Le Potato and La Frite. Today's special, Le Potato Review!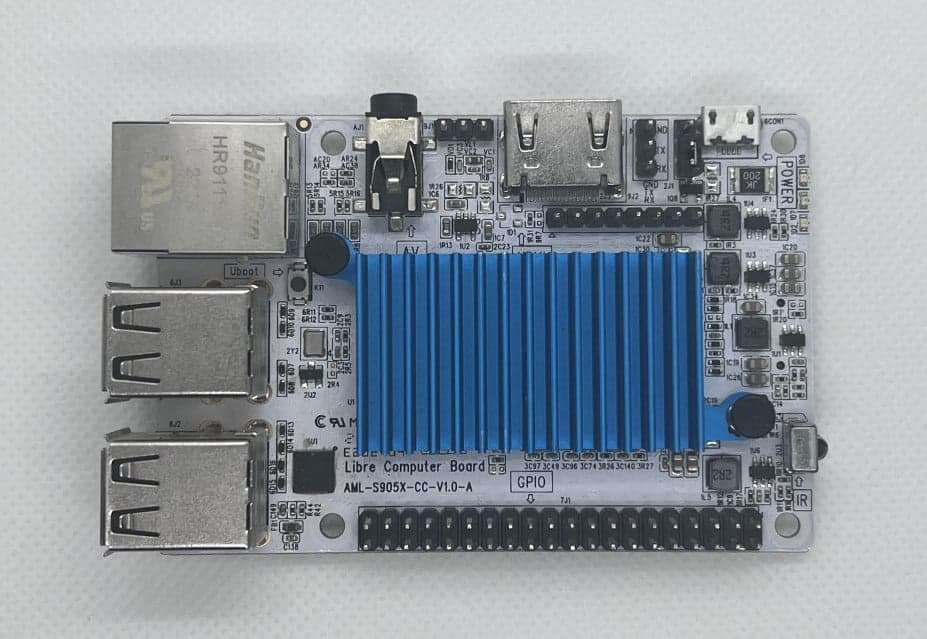 Disclaimer: This Le Potato review contains Amazon Affiliate links and I may receive a commission if you click on any of those and make a qualifying purchase. I also received this board and accessories at no cost for review purposes. However, Libre Computer has had no editorial input in this piece and everything below is my true and honest unfiltered waffle.
Le Potato Review
| | AML-S905X-CC Specifications |
| --- | --- |
| CPU | Amlogic S905X Quad-Core 1.51GHz Cortex-A53 |
| RAM | 2GB DDR3 SDRAM |
| GPU | Mali-450 750MHz |
| Storage | microSD Card Slot (UHS-I/SDXC) |
| | eMMC Interface |
| Connectivity | 1x 10/100 Mbit Fast Ethernet |
| I/O | 1x HDMI 2.0 |
| | 4x USB-A 2.0 |
| | 40-pin Headers (PWM, I2C, SPI, GPIO) |
| | 3.5mm TRRS AV Connection |
| | UART Headers |
| | Audio Headers (I2S, ADC, SPDIF) |
| | IR Receiver |
| Power | Micro USB (5v) |
| | via GPIO Header |
| Dimensions | (Length x Height) |
Le Potato Desktop Experience
I chose to use the Libre Computers provided Ubuntu 22.10 image for my desktop testing and I was pleasantly surprised. You're going to get a rather vanilla Ubuntu image rather than something that's been thrown together with apt mirrors in faraway lands and localisations that need changing later.
I'd definitely recommend the eMMC module if you're going to insist on using the Le Potato as a desktop machine as it will really help you squeeze everything out of the limited resources. Whilst testing with a microSD card, as expected, updates and general use were a little slow in places. It's usable but with these kinds of specifications don't expect it to be a perfect experience.
For further desktop, stay tuned for a future piece where I'll dive a bit deeper into that (and further GPU tests) on this and other models!
Le Potato Heatsink
The first accessory I looked at in this Le Potato review was their bespoke heatsink. It covers both the Amlogic chip and RAM modules to keep temperatures under control and keep them under control it does.
A common issue I've had with the small, cheap heatsinks is the mounting pressure is just a thin layer of questionable tape. Will it transfer heat? Will it block it? It's a lucky dip.. This official heatsink though offers a spring-loaded push pin mounting mechanism, applying a decent amount of pressure for the plentiful surface area. You can see how it performed further down.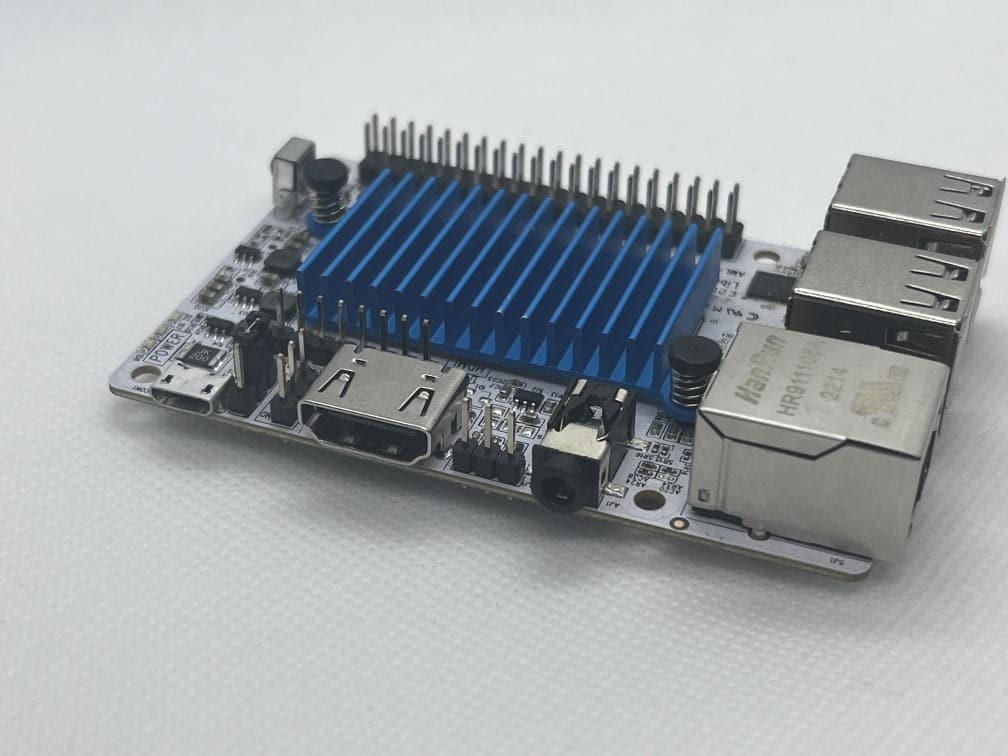 Le Potato Case
Another accessory you can get in the official store is the Le Potato Case which is a frosted plastic unit with an included cooling fan (30mm LoveRPi branded) with all of the necessary cutouts for Ethernet, USB, audio, HDMI, and power. There are included rubber feet though to help absorb a bit of vibration and stop it from sliding around.
It should be noted that the fan is installed to exhaust by default and can be connected to either the 5 or 3.3V headers depending on how fast you want it to run. All of my tests were done with it in the 5V header and whilst it wasn't the loudest of fans, it was definitely noticeable. A quick test of it in the 3.3V header did drop the volume considerably. The fan's performance can be seen in the temperatures section.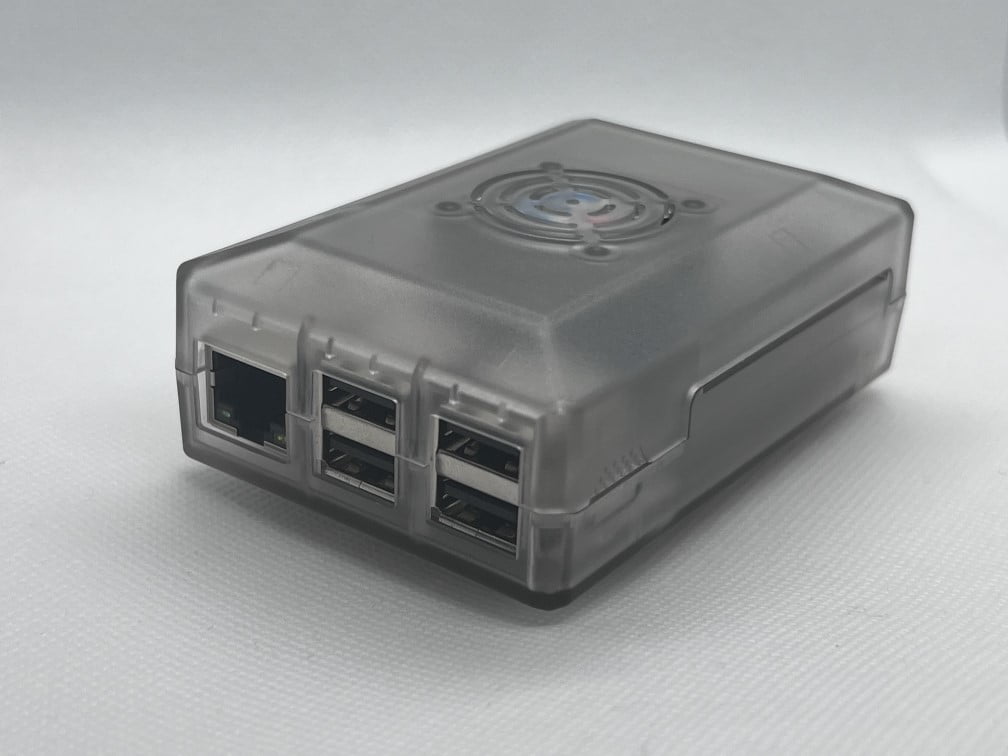 Le Potato vs Raspberry Pi 4
I'll eventually get around to doing a full comparison between this Le Potato vs Raspberry Pi 4 but for now, you'll have to make do with a summary. If you want to compare the numbers in these graphs side-by-side though (and with the Banana Pi M5) my Banana Pi M5 vs Raspberry Pi 4 comparison will help you there.
All in all, the AML-S905X-CC is meant to go up against the Raspberry Pi 3, not the Pi 4 as it's now 5 and a half years old and predates it (in addition, the Pi 4 has 4 Cortex-A72 cores compared to the Potato's Cortex-A53) but considering the pricing at the moment and the scarce availability of Raspberry Pis, this may be of interest. After all, you may not need the power/features and just want something that's well-supported.
On the whole, given the above, we see that the Libre Computer Le Potato's Amlogic S905X clocks in at around 50-60% of the compute performance compared to the Raspberry Pi 4's BCM2711 SoC so you still have plenty of Le Potato projects to get on with!
Notable outliers are the Crypto++ test where the Pi 4 is either matched or beaten by 10%, or on the WireGuard benchmark where the Le Potato was almost 7 minutes quicker per run (so 17.71% slower on the Raspberry Pi 4)
Software Support
This Libre Computer board (AML-S905X-CC) range really stands out amongst the others that I've tested recently as they actually class themselves as a software company first and actively support the Linux community with time and finances.
Operating Systems
A common question I've seen on Reddit & Facebook groups is "Can Le Potato run Raspbian?" and I have good news. In addition to having the latest Ubuntu 22.10 on mainline kernel 6.x, Libre Computer offers/support builds for Raspberry Pi OS/Raspbian, Lakka, CoreELEC, and LibreELEC. There are also builds from Armbian if you're used to their builds and Debian directly from Libre will be coming soon™.
Additional Software
Not content with providing a great experience when it comes to operating system support, they also hit you with a couple of other tools to help make your Libre Computer experience/transition that little bit better.
Raspbian Portability Script
I won't go over this in too much detail here in this Le Potato review as I wrote an extensive piece on how to use the Raspbian Portability Script but at its core, it's a script that will help you convert a Raspberry Pi OS image into something that works with a specific Libre Computer board. You'll even get to use the same image again back in a Raspberry Pi if needed!
Libre Computer Wiring Tool
If you're coming from a Raspberry Pi device and you'd like to use the GPIO pins in a similar fashion, you can take a look at the Libre Computer Wiring Tool which will help you "translate" the functions. It should only be used on Libre Computer's first-party images and the installation/steps can be found on their forum.
Compute Benchmarks
UnixBench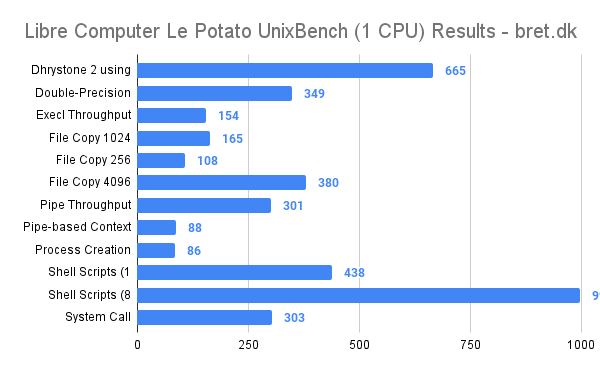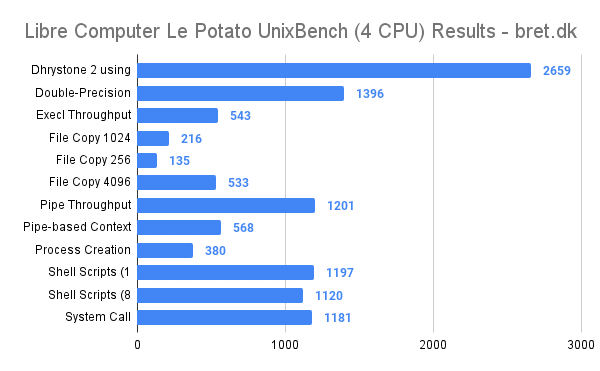 GeekBench 5.4 (AArch64)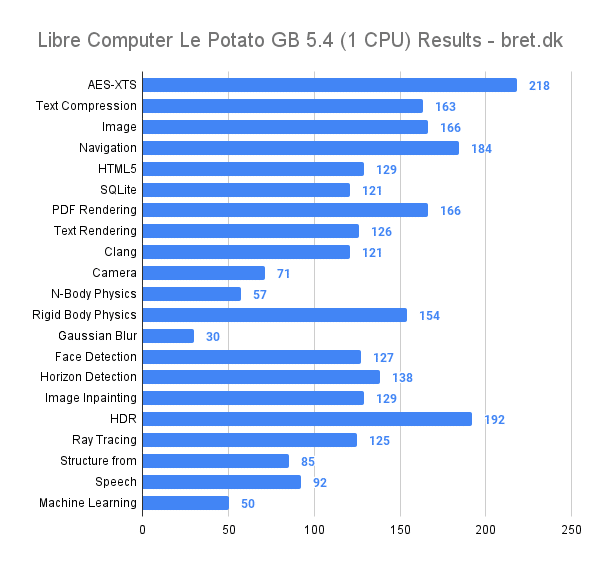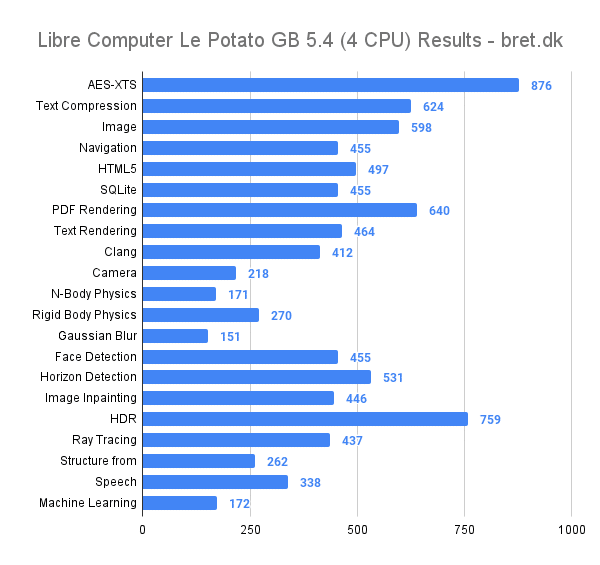 GZIP Compression

PyBench

PHPBench

WavPack Audio Encoding

Crypto++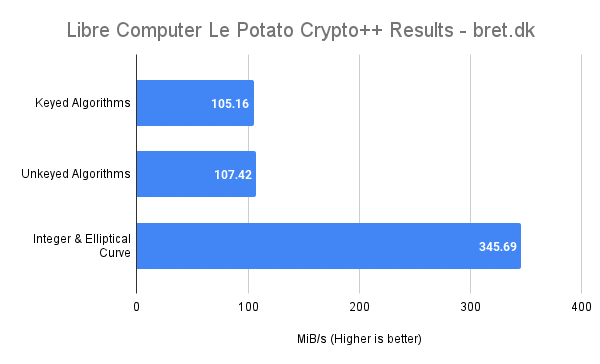 CacheBench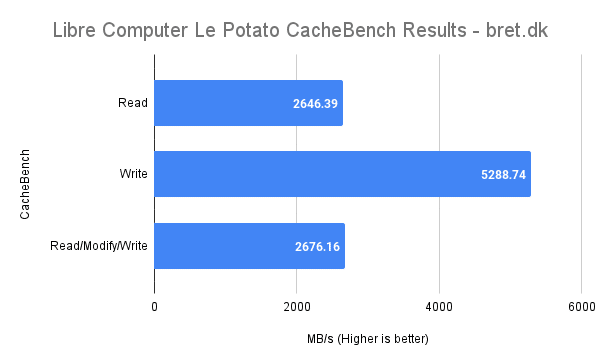 tinymembench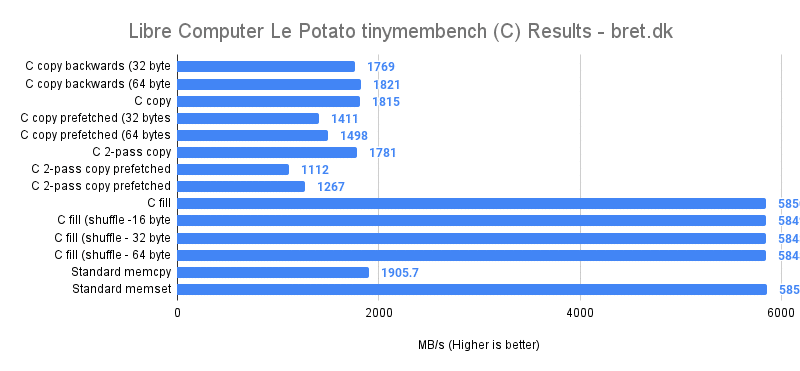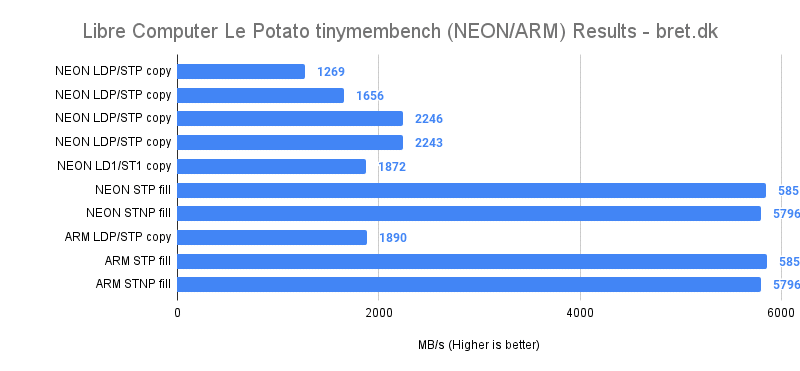 OpenSSL Benchmark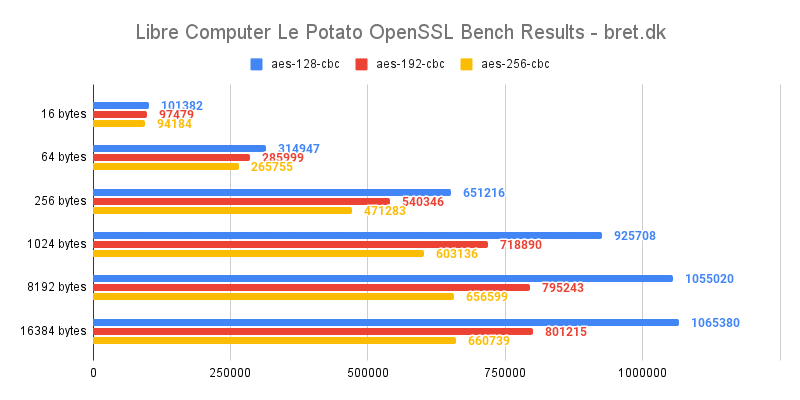 WireGuard Benchmark
This Le Potato review is the first time I've included a WireGuard test in a review and I figured this could be a useful addition to the lineup. This was run on Ubuntu 20.10 with kernel 6.0.8-00789-g99a6460d70b3 with the WireGuard 1.0.1 test on Phoronix Test Suite.
The test creates 3 namespaces; ns0, ns1, and ns2. ns0 is the loopback and ns1/ns2 have WireGuard devices configured on them. They then send traffic through the loopback device on ns0, stressing the CPU and scheduler with both encryption and decryption at the same time
The final result is shown as the time taken to complete the benchmark in seconds (where lower is better). The AML-S905X-CC here took an average of 2000 seconds to complete. For comparison, a Raspberry Pi 4 on the latest Raspberry Pi OS (5.15.74-v8+) took 2413 seconds. This looks good for the Libre Computer board, though the 100Mbit port will hold it back for VPN purposes in a lot of cases these days.
Storage (microSD/SSD) Performance
The "Le Potato" offers both a microSD slot and the option to use an addon eMMC module. When it comes to the microSD card performance it's certainly not going to light the world on fire, but it's a solid performer, and picking the right SD card will give you 15-20MB/s in sequential reads/writes along with "OK" random reads/writes on the better cards of around 2.5-4.5MB/s.
If you're wanting to do more intensive disk operations without the added bulk of a USB-attached SSD, you can pick up their eMMC modules. These come in many sizes, though the 16GB option was tested here, with 140MB/s+ sequential reads, 170MB/s+ sequential writes, and around 15MB/s on both random reads and writes.
Update: A few days ago Libre Computer released their latest images for the AML-S905X-CC which included a performance boost for the microSD card reader. I have since run new benchmarks and have included those in the main review. The older data is in the collapsible area below it so you can compare the 2. It's really a decent boost on most cards in the sequential area, though the better cards do see a better overall improvement. IOPING didn't offer results that differed enough to warrant changing them, just in case you wonder why they're the same.
Network Benchmarks
RJ45 Ethernet Speed
The 10/100Mbit Ethernet port in this Le Potato review performed as you'd expect, maxing out at its theoretical maximum.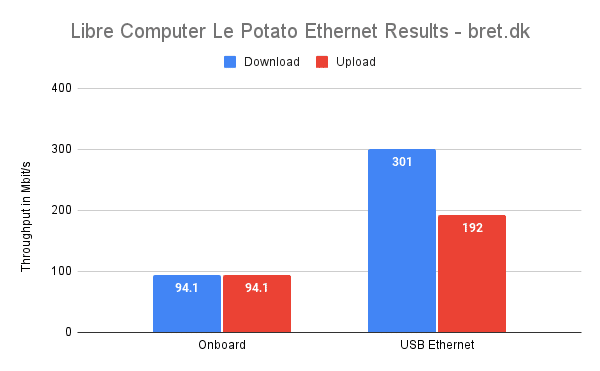 Does the Le Potato have WiFi?
Unfortunately not. If you're looking to operate your Le Potato wirelessly, you're going to need to get a separate USB WiFi dongle/adapter. These can be had for around $10 USD though and are quite slimline these days so it shouldn't be an eyesore!
Temperatures
We have a few numbers to look over here thanks to our testing in 4 separate scenarios. All temperatures are at an ambient room temperature of 25 degrees Celsius and we have the board on its own, with the official heatsink, in the case with its fan and then finally, the heatsink and fan inside the case.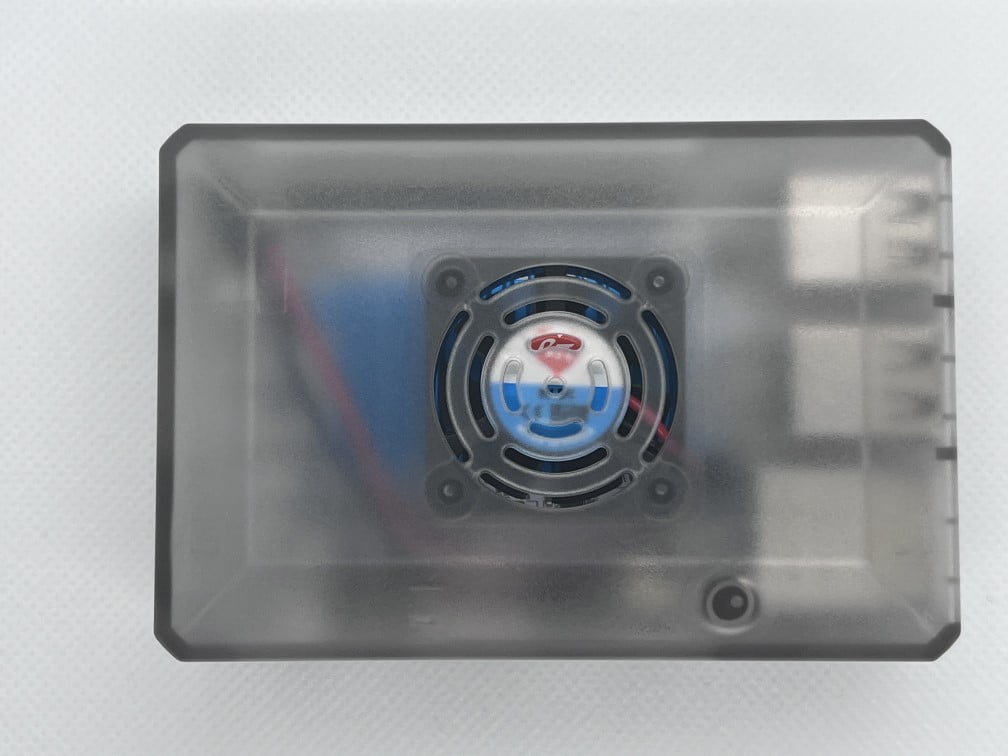 As expected, the temperatures drop off with each addition to the cooling arsenal though the SoC did not thermal throttle once in any of these tests so unless your ambient temperature is much higher than 25c then you may be fine if you're not pushing it at 100% 24/7. For $15 (on the LoveRPi site) I would definitely recommend picking up the heatsink and case/fan combo though, it'll keep your new little friend very happy.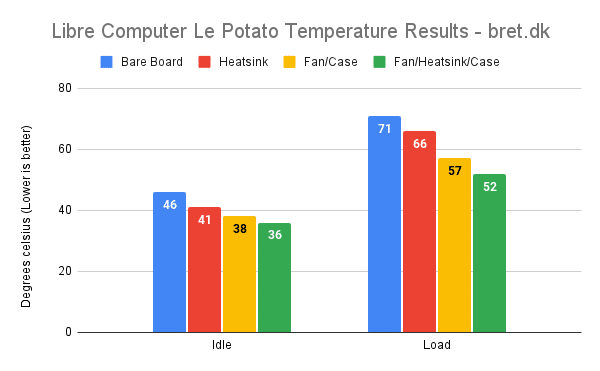 How much power does the Le Potato consume?
The Le Potato consumes nearly half of the power of the Raspberry Pi 4 in the same setup both whilst idle and under full load! Though saying that, there's a little more to it as you have no WiFi/Bluetooth chip on the AML-S905X-CC board amongst other features but if you don't need WiFi and you just want something with decent performance that will sip minuscule amounts of power from the wall then this Libre Computer board could be worth considering.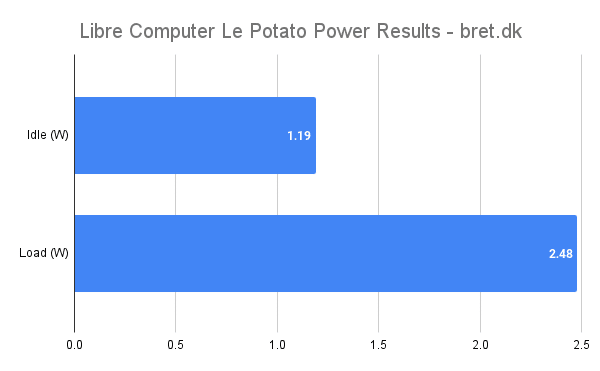 Where can I buy Le Potato?
Libre Computer does sell on Amazon (with worldwide shipping!) as well as their own website so you have a couple of options available. Prices below are correct at the time of writing/updating (07/04/2023)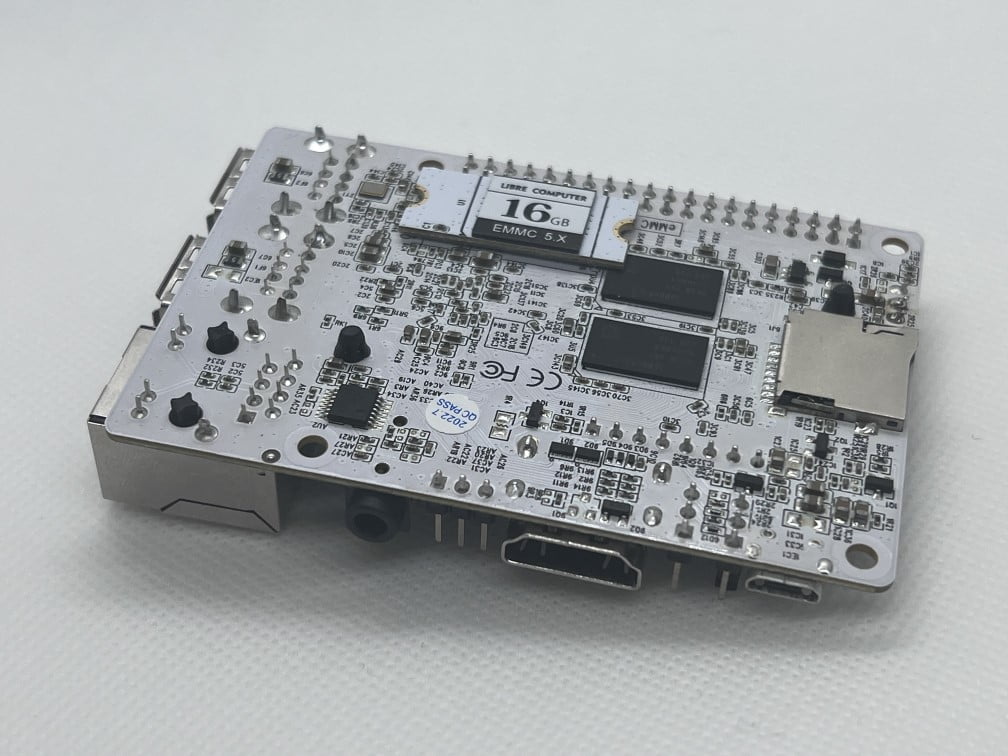 Summary – Pros and Cons
Do you have a Libre Computer "Le Potato" board? What are you using it for? Follow me on Twitter or Mastodon and let me know!