After a bit of a debacle with my latest purchase though, I now get to launch a Sipeed LicheePi 4A Giveaway. It's my first RISC-V offering and I'm excited!
Back in 2022, I started ordering RISC-V SBCs to see what all of the fuss was about. It started with the MangoPi MQ Pro but quickly progressed to the faster, quad-core options like the StarFive VisionFive 2.
The competition is open to users worldwide (or at least wherever I can ship to using Sweden's postal service) and you'll be contacted via e-mail once the winner has been drawn so do ensure that you enter a valid e-mail address and confirm your entry after entering.
Win a RISC-V Sipeed LicheePi 4A Single Board Computer
What is the Sipeed LicheePi 4A?
Sipeed's LicheePi 4A is a module and carrier-board setup, where the SoC, RAM, eMMC, etc are located on a module that then connects to the carrier board that houses all of the I/O (USB ports, RJ45 Ethernet, and power amongst others.)
It has a TH1520 System on Chip (SoC) which is a 4-core 2GHz chip (Xuantie C910 CPU) that's coupled with either 4, 8, or 16GB of LPDDR4X RAM. If you fancy a bit of RISC-V router action, it also has 2x1GbE RJ45 Ethernet so you can play around with OpenWRT if you really want.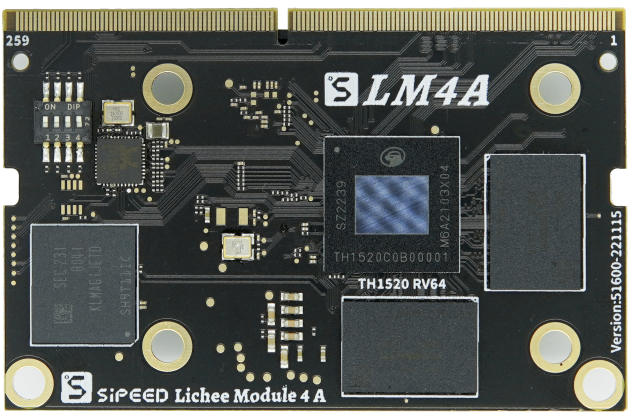 Important! Read Me Before Entering
The reason I'm giving this board away is that I purchased it initially thinking I was getting the fully released production version but it turned out through some poorly worded marketing materials that it was not. Someone at Sipeed was very gracious and worked with me to correct this so I ended up with the correct version of the board (as it made no sense for me to buy a beta/pre-release board to review when everyone reading the review would be buying something else).
Now I have that, the pre-release board that I have is of no real use to me and I'd like to give that away to someone as I'm sure it will still be a great board for the winner.
The main difference between the 2 is that the pre-release version had just 8GB of eMMC memory and the carrier board does not have the dip switches to choose the boot media/device to boot the board from. Other than that, the I/O, the SoC, and everything else remains the same so you're getting a quad-core RISC-V SBC with 8GB of memory. There are no power supplies or accessories included with this, it is board only, though it can take power either via a 5V DC input or via USB-C.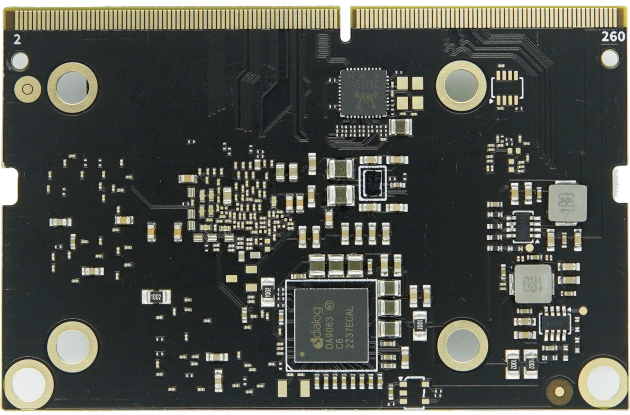 LicheePi 4A Giveaway – Terms/Marketing Emails
There's a scary box that asks about marketing/sales emails. I'm not selling you anything, you're not going to get any cold call mail from me, though I may begin sending a periodic newsletter covering my latest posts and relevant SBC news in the future, I've not quite thought that far ahead yet. You're welcome to unsubscribe at any time and I'll be asking on Twi.. I mean X for feedback before I start doing that so do make sure to follow me and keep an eye out!
The YouTube channel I'm asking you to subscribe is also currently empty but just as above, I'll get to it, so do please stick around as I hope to have my first uploads ready very soon!